Oregon Badminton Academy is CHAO PAI Oregon exclusive authorized reseller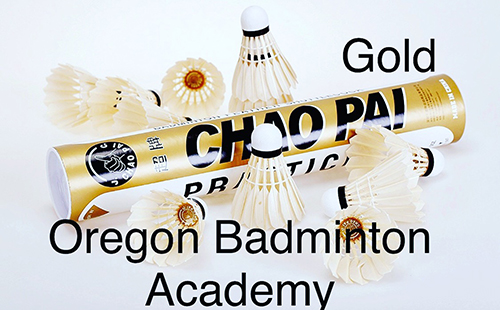 CHAOPAI PRACTICE Goose Feather Speed 77 Shuttlecocks Gold – $16/Tube (Dozen) — excluded shipping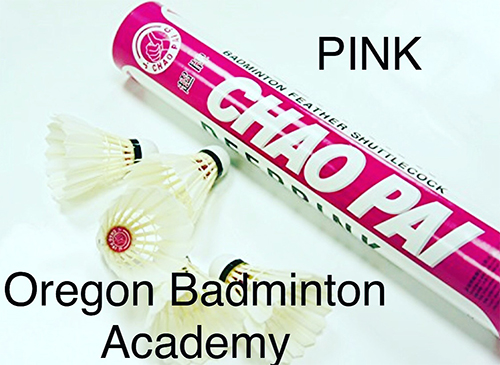 CHAOPAI DEEPPINK Goose Feather Speed 77 Shuttlecocks Tournament Pink – $20/Tube (Dozen) — excluded shipping
Distributorship


OBA is proud to be an authorized dealer for Yonex and Victor.
Please go to official Yonex Websites (www.yonexusa.com) or Victor (us.victorsport.com) for all their product details.
For great prices, please tell us what you want to order by calling us at 503 430-7861 or emailing us at [email protected] or visit our ProShop at OBA, Beaverton OR.
When you email, please make sure to leave us your call back phone # so we can quote you the discounted prices.
Products and Services
Apparel – Yonex, Victor
Badminton shoes – Yonex, Victor
Badminton rackets – Yonex, Victor
Badminton bags – Yonex, Victor
Grips – Yonex, Victor, Kawasaki, Karakal
Shuttlecocks – Yonex, Victor, Aeroplane, RSL
Racket stringing – Yonex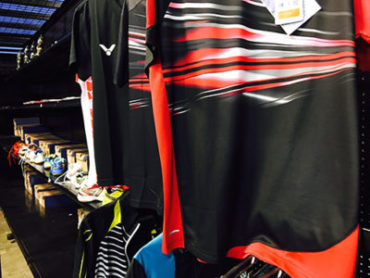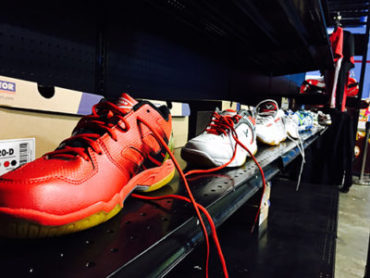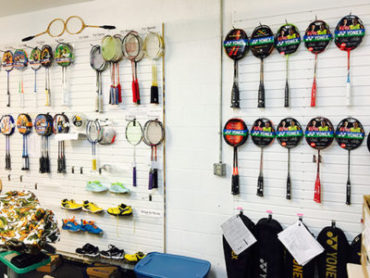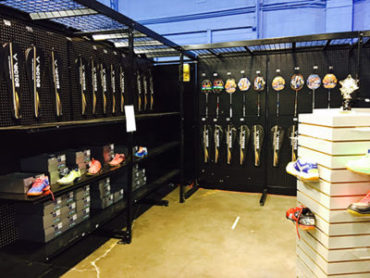 Oregon Badminton Academy ProShop opens everyday from 10am to 10pm
Yonex and Victor authorized reseller
The most dedicated badminton equipment shop in Oregon
Large selection of badminton racquets, shoes, shuttlecocks, apparels, grips, accessories
We provide badminton racquet stringing service at low cost